Source: Beijing daily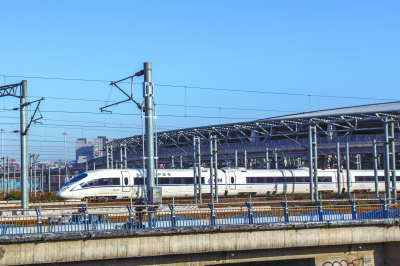 Figure 1: 109 Small Base Stations were Installed along the Railway Tracks of Beijing-Tianjin Intercity High Speed Rail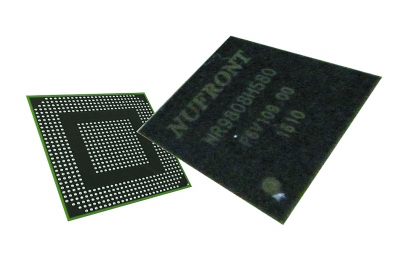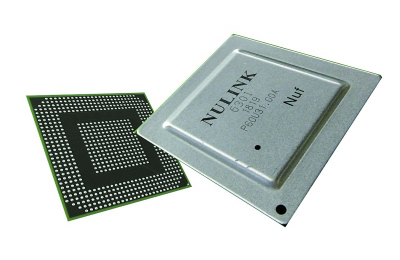 Figure 2: RF Chip NuRadio9808 and Baseband Chip NuLink6301, which has been widely used in China's high-speed railway, urban rail transit and other fields.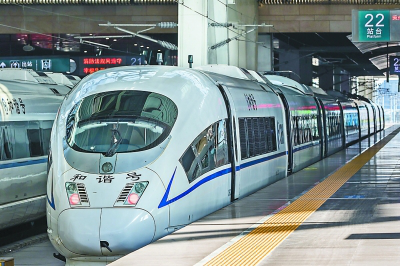 Figure 3: Directional antennas were installed at the front and rear of the car. It can realize Internet access service in the train and real-time HD video surveillance.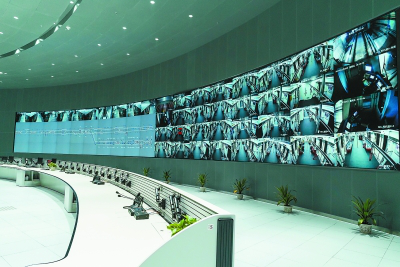 Figure 4: By using of EUHT technology, Guangzhou metros realized the real time transmission of 30-channel HD video in single train for the first time in the world.
In the Beijing-Tianjin Intercity High-Speed Rail with a speed of more than 300 kilometers per hour, passengers can use mobile phones to connect free wireless networks and experience fast train network services.
On Guangzhou Metro Line 14 Knowledge City branch line, it realized the real-time transmission of 30-Channel HD video in single train for the first time in the world. Passengers can easily watch live news broadcast and movies in the carriage, with smooth images.
All of the above benefits from EUHT, a ultra high-speed wireless communication technology developed by Chinese company. In the most difficult 5G technology application scenario of ultra high reliability and ultra low latency, China has been in the leading position in the world.
Nufront has been working hard for 14 years to reach the world's leading position.
After Setbacks, Nufront Began to Independent Research and Development
In the 5G era, mastering chip technology can be said to have taken the lead. Lei Jun, Vice President of Technology of Nufront Company (Nufront in short), emphasized that "only by mastering core technology, can we not be restricted to others, especially in the field of new technology, who has core technology, who can quickly occupy the leading position."
This thought began from 14 years ago.
Nufront was founded in 2005, at that time, their goal was to build a mobile TV system. With the 2008 Beijing Olympic Games approaching, Nufront's technology team feels that mobile video will be a development direction.
They took half a year to design the broadcasting system T-MMB. In cooperation with a German company, they introduced three multikilowatt, high-power transmitters in the urban area of Beijing. And they found a Korean company to provide mobile phone chips.
Korean companies that control core technology asked exorbitant prices. So once industrialized, commercial costs will be very high. The founder of the company decided to give up cooperation, Nufront began to make its own chips!
In 2007, NF9001 mobile phone/TV chip was developed. The technical specifications of T-MMB transmitter, transponder and other major equipment have also passed rigorous indoor and outdoor tests. In the following year, national ministries and commissions jointly selected T-MMB from Nufront as the national standard for mobile TV/mobile multimedia in China, but the national standard failed to become the "factual standard".
Setbacks occur with improvement. But "do core chips research and development, take the road of independent innovation" has become the consensus of the company's R&D team.
Nufront Began to Develop Low Cost Chips
In 2010, NuSmart 2816, a computer chip with comparable performance of Intel's dual-core products, was invented by Nufront.
From 2009, Nufront began to focus on the CPU. At that time, the market of mobile phones and tablets was huge, but the price of chips remained high because they were imported from abroad.
In order to make low-cost chips, Nufront began to hire technological talent. They want to design a chip with 2G, 3G, WIFI, Bluetooth, and communication and computing integration.
On September 14, 2010, the world's first 40 nanometre A9 dual core 2.0 G high performance computer system chip NuSmart 2816 was launched in Beijing. This chip utilizes the technology of multi-level composite system-on-a-chip bus interconnection and multi-mode composite power management technology. In addition, it used the most advanced 40 nanometer chip manufacturing technology at that time. One chip integrates CPU, video card, video decoding, hard disk controller and other functions. It is suitable for new netbooks, tablet computers, smart TV and other new products.
Two years later, NuSmart 2816 series second-generation chips with low power consumption were successfully developed, which targeted the tablet and smart phone markets.
Cannot be Controlled by Others in the Last Step
NuSmart 2816 failed to achieve the expected results due to the high initial investment cost and limited marketing capacity.
In the following years, Nufront has produced WIFI, Bluetooth, GSM/WCDMA, LTE and other system-level chips, which can be said that almost all communication chips have been made. "With the deepening of chip development, we found that there were various problems in the wireless communication system at that time, such as insufficient support for ultra-high-speed mobile and ultra-large number of users, low reliability and large latency." Lei Jun said that based on previous technology accumulation and future market forecasts, the company's founder decided to design a new wireless communication system.
In order not to be controlled by others at the last moment, Nufront accelerated the research and development of EUHT core chip in 2010. Two years later, they completed the system design and standardization, and designed the first generation core chip in 2014.
EUHT is an autonomous technology, so it received intense attention from the United States and European countries. The U.S. Congress has issued a memorandum for three consecutive years saying that EUHT may be a threat.
Through the efforts of the technical team, the second and third generation core chips have been developed. The bandwidth and stability have been greatly improved. At present, EUHT has 52 national core patents and 36 international core patents.
EUHT was deployed in Beijing-Tianjin Intercity High-Speed Rail
Ten years of sharpening a sword. EUHT technology has been large scale commercial used in 2017.
The first is high-speed rail. In January 2017, EUHT was fully built in the Beijing-Tianjin Intercity High-Speed Rail. The whole line is 120 kilometers. It took three months for the technical team of Nufront to install 109 small base stations along the railway tracks of the station, thus achieving full coverage of the line. Vehicle terminal and wireless coverage system are installed in the carriage. Directional antennas were installed at the front and rear of the car.
With the moving speed of 300km/h, EUHT technology can can convert EUHT signal to WIFI signal, provide broadband mobile Internet access service in the car, support HD system of more than 20 channels, ensure the real time backhaul of surveillance video to the control center, and realize operation maintenance and security warning of real-time big data.
At the end of 2017, four new lines of Guangzhou Metro were opened synchronously. Among them, Guangzhou Metro Line 14 knowledge city branch line has an average of 4 to 6 cameras per carriage. By using of EUHT technology, it realized the real time transmission of 30-channel HD video in single train for the first time in the world, the performance is more than ten times of that of 4G system.
Lei Jun explained that, the use of EUHT is equivalent to pulling an invisible optical fiber between the metro carriage and the ground, which can continuously transmit HD video surveillance of the carriage to the ground. The transmission image resolution can reach 4K, which can realize real-time HD surveillance in the carriage. "At present, metros in Beijing is also being tested, and it is expected that some lines will be laid this year." Lei Jun introduced.
In addition, Nufront also introduced a RF engine chip for the future 5G terminal platform--NR6816. It is the first ultra bandwidth RF chip successfully developed and manufactured in China.
"In the future 5G technology, increasing the RF bandwidth of equipment and improving the high-speed processing capability will ensure the future 5G network supports 1000 times data growth." Lei Jun explained.
Chinese Chips can be used in Intelligent Manufacturing
5G technology is known as a revolution, the reason is 5G communication will enter the field of industrial production to support high-speed rail, industrial interconnection and Internet of Vehicle. Nufront has already paid attention to these fields.
At present, Nufront has completed the industrial Internet coverage of many large manufacturing factories, including Guangdong Chigo, Guangdong Hongyu Group. EUHT functions has been integrated in these factories to help these companies to enter the intelligent manufacturing era.
In the area of Internet of Things, Nufront is developing terminal chips with ultra-low power consumption and sleep wake-up technology. In addition, Beijing began to establish a demonstration park of IOV self-driving car. As a core player, Nufront will apply EUHT-5G to the basic wireless IOV system to build the communication bridge between self-driving vehicles and other vehicles, surrounding intelligent transportation facilities and control centers. It can perfectly realize the interconnection of vehicles-to-vehicles (V2V), vehicles-to-infrastructure (V2I), vehicles-to-pedestrian (V2P), and vehicles-to-network (V2N), and guarantee real-time, serviceability and network ubiquity in terms of functions and performance.
In February 2019, Nufront was awarded "Technology Innovation Award: The World's First Deployed URLLC Wireless Communication System and SoC". This is the first time that ISSCC presented a technology innovation reward to a Chinese company since its establishment in 1953.
From the date of establishment, Nufront has been making industrial chips for 14 years. "We will also issue the next generation of EUHT system and corresponding chips, using the next generation of EUHT technology as the underlying support technology, combining with self-driving vehicle, to create a better life for people." Nufront's technology team is confident of 5G development.
"Breakthroughs in core technologies are difficult to say and even more difficult to do. Using ten years to research and development and exploration are even more difficult!" Lei Jun said, "But only in this way, can we really catch up and surpass others."