Chang'an University Automobile Testing Field uses five EUHT-5G base stations to cover the whole testing field. The coverage area includes but is not limited to: demonstration circle, South straight road, North straight road and curves in the West and East side. EUHT-5G signal has covered the whole area. The 5G signal intensity of the whole line is about 55-75 dbm.
2.Frequency Point Use: Five sites use different 5G frequencies with a bandwidth of 40M, as shown in the picture below.

Site location is mainly located in four corners of the site. Because the demonstration needs to take into account the small circle coverage, station 62 is located in the southeast corner. It shows in the following figures: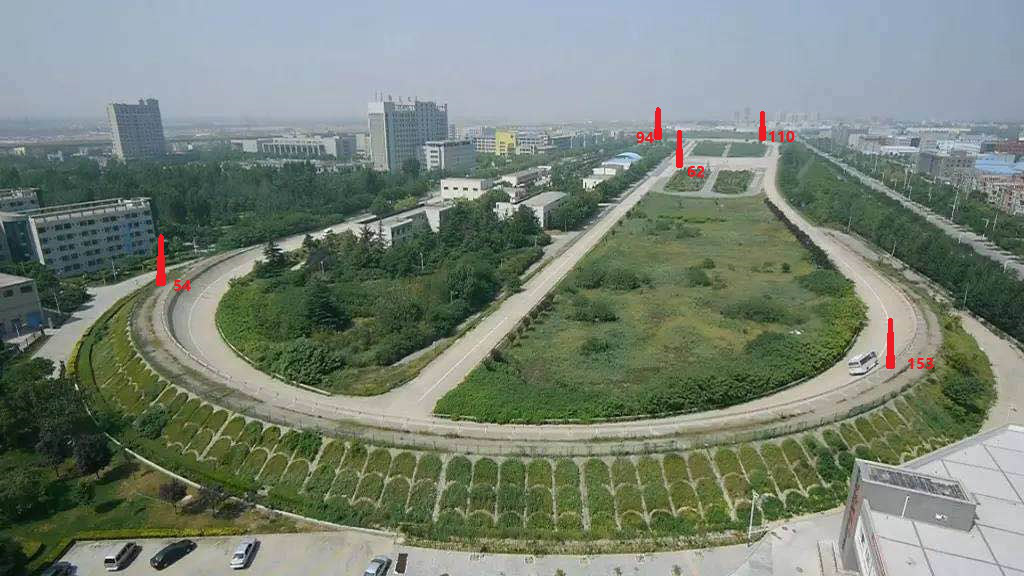 In September 2017, EUHT-5G system was deployed in Chang'an University Intelligent Vehicle Test Field, for the first time in the world, the video surveillance, sensors, operating status parameters and other data of testing cars with a speed of more than 120km/h are transmitted back to the test and control center in real time, real-time data analysis of test vehicle status is realized, and the test level is comprehensively improved.